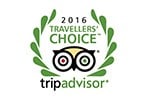 The Manga Soa Lodge is THE destination for luxury and authenticity Nosy Be, Madagascar. Five prestigious lodges, a lodge suite and villa, individually accommodation, are scattered in nature, near the long pristine beach Befefika. Serenity by the sea ! True to the philosophy Manga Soa, we have created an atmosphere conducive to dream and baptized each lodge name of a star. So, you will keep the head… in the stars, while we will manage your daily.
the lodges, whose decoration reflects the cultural mix of Madagascar, dressed in an imported or created furniture from Indonesia, rosewood, dans des Ateliers sakalavas de Hell-Ville ou Dzamanjary, the second city of Nosy Be. Each lodge has its own personality.
The living room
Upon entry into the grand salon of your lodge, the wooden parts of Madagascar, you will be captivated by nature in full bloom and will enjoy the breathtaking spectacle of the sea with transparent and calm waters of the Mozambique Channel. Right here, au Manga Soa Lodge Nosy Be, Everything is tranquility and wonder.
You will enjoy the pleasure of relaxing on your private terrace, contemplating nature, before indulging at the restaurant located in the botanical garden.
For your comfort and safety of your belongings, Each lodge is equipped, mini bar and safe. Simple Pleasures borrowed from Western life, tea service and snacks.
The service
You give full and prompt satisfaction is our priority, if you wish it, your "personal shopper" will make your souvenir shopping respecting your tastes and budget : crafts Madagascar, Nosy be vanilla and spices, Madagascar foie gras, etc. You simply describe him what you want and your desires will be filled.
Enjoy with confidence of your holiday at the hotel Manga Soa Lodge !
Swimming pool
The perfectly integrated pool with its waterfall and muse, you will refresh and delight you by its ocean views.
Beach
Manga-soa-lodge-the-plageLa private hotel beach Manga Soa Lodge, great language of coral sand lined with splendid black rocks, where sea turtles come Pondres during the rainy season. In the sand, listening to the waves of the Indian Ocean lapping the coast of Nosy Be, you will forget the everyday while inner peace will permeate into you. Then, down a large flat stone stairs near the restaurant, you access to the joys of swimming in warm water and transparent.
For your comfort and go, the hotel will give you large beach towels, a craft mat and mules.
Communication
Manga Soa Lodge has invested in optical fiber, Now you can join your family or your employees quickly in the reception area, bar and restaurant.
The WI FI is free