Would you like to know the south of Madagascar ? The natural wealth of this region are surprising. The beauty of the Berenty Reserve will leave a great memory. Go on an adventure with the lemurs in the gallery forest.
The animal kingdom in southern Madagascar
Berenty is a small reservation located in the extreme south of Madagascar. With 1000 hectares of protected areas, space hosts many reserves. Rare arboreal mammals live there. This reserve is a nature sanctuary. Not far from Fort-Dauphin, you can find a tamarind forest riverside.
Due to weather conditions, South brings another key vegetation. The red sand s '' extends the dry forests in didiéracées. likewise, this sector, thorny bushes are the landscape, a sublime place quite original.
Berenty has a multitude of wildlife. From these places reigns countless species of lemurs. More than 1000 sifakas (sifaka Verreaux), of makis (Lemur catta) et gidros (Eulemur fulvus). The nocturnal species (lépilémurs, microcèbes) dominate the scene. You can also watch 102 specimens of endemic birds and different kinds of reptiles.
As Berenty gathers animals endangered, the tenrecs is a common bald mice southern regions. As for the flora, the decaryi Diyspsis is a rare plant. You will come across on the trails leading to the reserve. In fact, This is a palm native to three faces Andohahela. Moreover, there is a park dedicated specially to this biodiversity, of the same name, the Park Andohahela.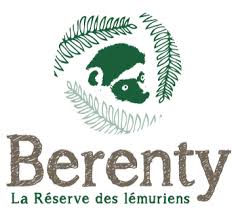 Especially, its scarcity, this palm is very easy to distinguish. You can recognize him with his trunk with bluish fins, classified in three rows, pointing to different directions.
Reserve Berenty being rich in natural resources, it is the ideal place for excursions and hikes. Experienced guides will demonstrate affinity with the ecosystem offered this place, with all the & rsquo; scope of fauna and flora that exudes the local. Take a ride in this wildlife paradise.